How Can Motorized Shades Elevate Your Living Spaces?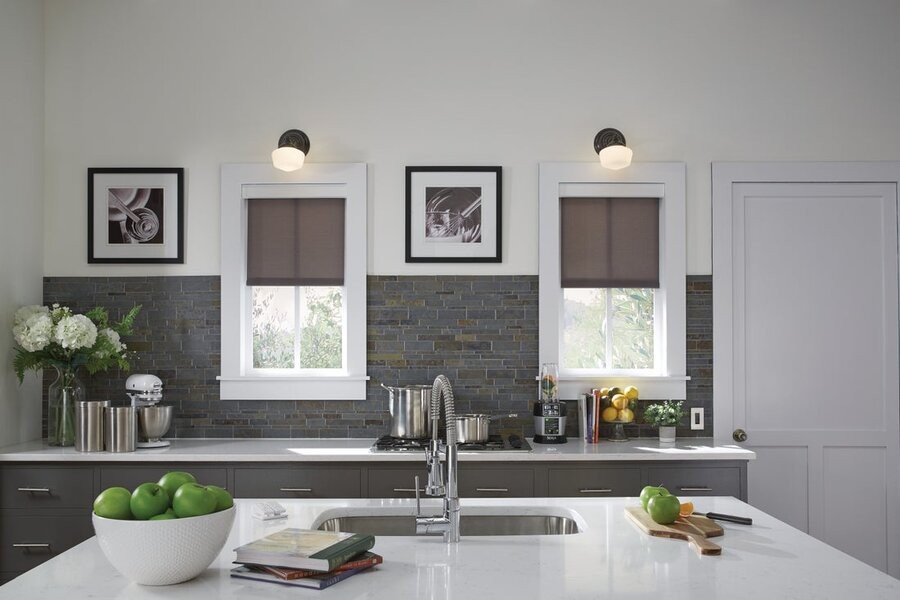 Automated Window Treatments Provide Top-Notch Benefits
Motorized shades are often lower on the lists of "must-have" smart home solutions. But automated window treatments can absolutely transform how you experience your smart home in the St. Louis Metro area!
From convenience and comfort to elevated design, your motorized window treatments are an essential smart home upgrade. Keep reading below to learn the top ways this smart solution enhances your daily lifestyle and living spaces.
SEE ALSO: What Does the Ultimate Smart Home System Entail?
Elevated Luxury
Imagine managing your entire shading system with just the touch of a button! Motorized shades let you lower and raise your shades on a whim at any point during the day - whether manually or automatically. Set your shades to a customized schedule that matches the sun's pattern in the sky or meets your specific needs. You'll be able to enjoy the natural sunlight when it's at its most gentle - then shield yourself and your interiors from the intense rays at other times of the day.
Enhanced Interior Design
With one-touch control, you can transform your living spaces with stylish motorized shading models in every room. From roman and roller shades to honeycomb ones that improve insulation throughout the year, you can choose the right shading model for every designated room.
Add the missing piece to every living space! Choose from endless color and pattern options to accommodate your preferred home design and decor. A unique shading setup in each room will provide a cohesive and streamlined smart home design for your whole property.


Want to find out more about motorized shades and their many benefits? Give our team at The Sound Room a call or fill out our online contact form to schedule a no-obligation consultation with us. We can't wait to hear from you!
Stay Informed
When you subscribe to the blog, we will send you an e-mail when there are new updates on the site so you wouldn't miss them.