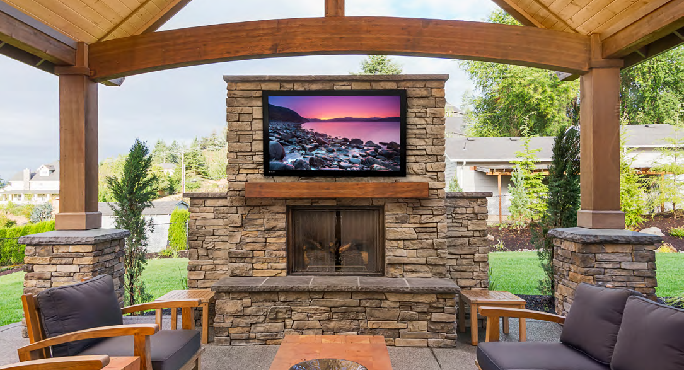 Father's Day is right around the corner, and as a dad, you might be making a list of your dream gifts to hand off to your wife and kids. Because, let's face it. We only need so many ties, we are set on coffee mugs, and we really cannot handle another pair of "funny" boxers. They might be funny for a couple minutes, but wearing them is a whole other story.
Now, for the gifts Dad REALLY want this Father's Day… outdoor entertainment! That's right, the weather is perfect for spending time relaxing, grilling and hanging out with family and friends. We have the perfect gifts that will show your Dad, or husband, that you really do care.
Well you're in luck! We have Paradigm Outdoor Speakers on sale for 20% off, while supplies last, get your Father's Day gift early and be the best gift giver he's ever met. For those summer BBQ's and pool parties, there is nothing better than enjoying some music!
Sonos wireless audio always makes for hot gifts, but they're looking even more attractive with this special offer! Take $100 off SUB, $50 off 2 PLAY:1's, or go all out and do both! Offer is good through June 18th, so be sure to pick your Sonos up today!
Picture this scenario: you can enjoy a beer outside on the patio with some friends, soaking up the beautiful weather OR you could sit inside and watch the baseball game. Now you have to choose- miss the beautiful weather or miss the big game? You don't have to choose if you have an all weather television, you can have the best of both worlds! Now through June 30th, take $200 off any 55″ and 65″ Séura Storm Outdoor TV's! Séura is an award-winning manufacturer of television mirrors, waterproof televisions, outdoor TV's and lighted mirrors, and needless to say, they know they're stuff! The picture quality is stunning and you won't have to worry about rain, snow, cold temperatures or unexpected climate changes to ruin your pride and joy! This special offer won't last long, so be sure to stop by The Sound Room soon to pick up a Séura TV and please not only dad, but the whole family.