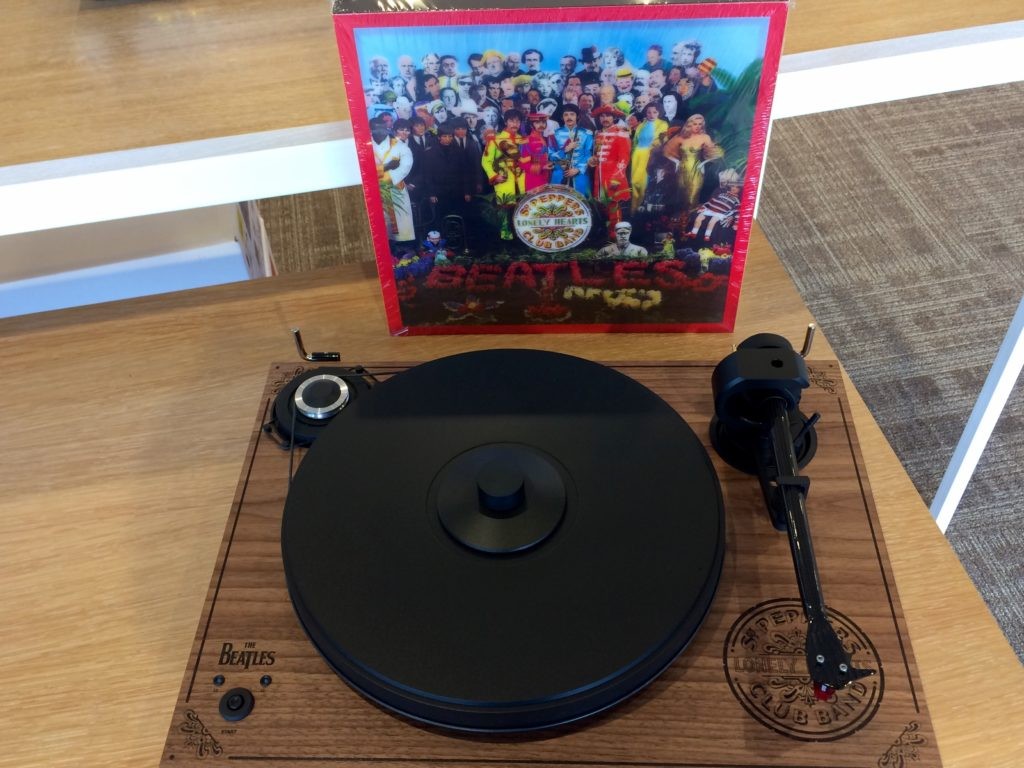 Did you know that June 1st is Pepper Day? No, not spicy peppers. Not Dr. Pepper. Not the Red Hot Chili Peppers. It was 50 years ago on June 1st, The Beatles released Sgt. Pepper's Lonely Hearts Club Band.  In honor of this momentous occasion, Pro-Ject turntables wanted to celebrate and what better way than by creating two Limited Edition Sgt. Pepper themed turntables.
We've seen these beautiful limited edition turntables and you certainly want to add them to your collection! The Essential III Sgt. Pepper's Drum is an upgraded version of the Essential III model, which incorporates a low mass one-piece tonearm with sapphire bearings, an Ortofon OM10 and an acrylic platter. It undergoes a unique painting process that gives it an embossed feel and looks stunning. We will have the Essential III Sgt. Pepper's Drum for sale for $499.
The 2Xperience Sgt. Pepper is a VERY limited edition model based on the 2Xperience SB and is equipped with an Ortofon 2M Silver. It includes an EVO 3 Carbon Fiber tonearm, composite platter with integrated mat made from recycled vinyl records for the ultimate record/platter interface and built in SpeedBox. This high end turntable not only looks good, but sounds incredible! We will have it available for $1499 for a limited time!
To commemorate the 50th anniversary, Apple Corps gave Giles Martin, the son of Sir George Martin, complete access to the original tapes and encouraged him to do a proper stereo mix while staying faithful to the Beatles' original vision. In the new Sgt. Pepper's Lonely Hearts Club Band Box set, you can hear the original mono mixes, the new stereo mixes and even a 5.1 version as well as outtakes and bonus tracks!
Come into the Sounds Room and listen to the Sgt. Pepper's re-released album on a limited edition Pro-Ject turntable and enter for a chance to win the "Box Set"! The Limited Edition Pro-Ject turntables can be purchased while supplies last, so be sure to take advantage of these special turntables while they're in stock! This special promotion will run from Thursday, June 1st through Sunday, June 4th. Help us celebrate the Beatles the best way possible, with music galore at The Sound Room.