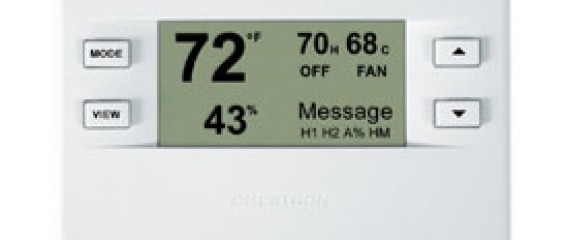 In our previous blog entry, we explored some of the benefits a fully automated security system could bring to your home. Aside from state-of-the-art security control, home automation is also perfect for controlling the thermostat in your home.
Many of our clients with Crestron home automation systems take full advantage of the HVAC control feature. Just like any other Crestron feature (security, audio-visual, lighting, shading, etc.) the thermostat in your home can be controlled from your Smartphone or tablet device.
For example, let's say you have a vacation home at the Lake of the Ozarks. Before you hit the road, simply login to your system through the Crestron app and adjust the temperature to your liking. This way, the home will already be the perfect temperature when you and your guests arrive.
Having the ability to control the temperature of your home at all times can greatly increase the efficiency of your home. According to Lutron Electronics, a lighting and HVAC control manufacturer, implementing a temperature control panel in your home can lower your energy bill by 16%, greatly reducing your carbon footprint.
Just think: no more, "Oops, I forgot to turn the AC down when we left for the weekend." You will have total control of your home and—better yet—your energy bill!